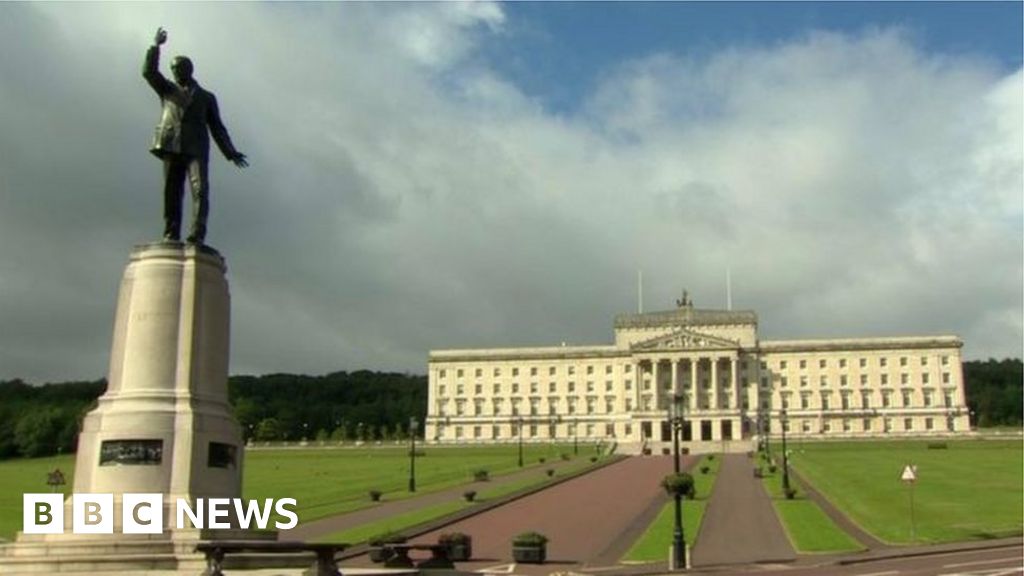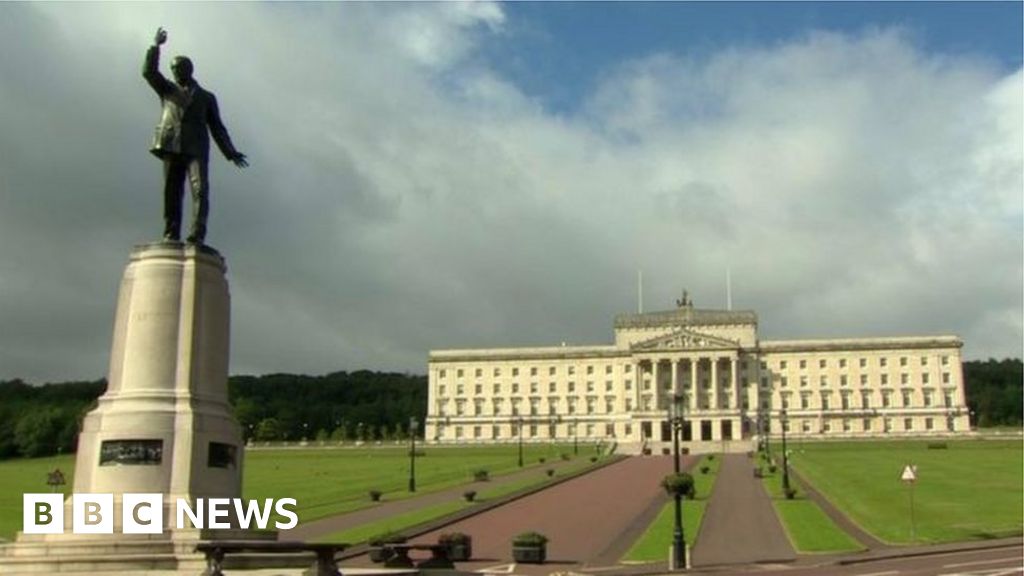 Senior DUP figures, including MPs, are meeting at Stormont as discussions over the return of devolution in Northern Ireland continue.
It is understood both the DUP and Sinn Féin have seen a text of a draft agreement and smaller parties expected to receive a copy at 17:00 GMT.
A number of DUP MPs returned from Westminster earlier than expected for internal party discussions.
Thursday marks exactly three years since the executive collapsed.
The power-sharing coalition fell apart in a bitter row between the DUP and Sinn Féin.
If devolution is not restored by Monday, a fresh assembly election could be called.
The talks involve Secretary of State Julian Smith, Tánaiste (Irish Deputy PM) Simon Coveney and Stormont's five largest parties.
The BBC understands that DUP MLAs will meet later on Thursday and a source said party activists expect to receive a briefing on what a potential talks deal looks like.
But the SDLP's deputy leader Nichola Mallon said she is frustrated three parties have yet to be briefed on the text of a draft deal.
Ms Mallon said the SDLP was in "solution mode" but had been kept out of the detailed negotiations.
The Speaker Robin Newton and his staff have been at Stormont House on Thursday where the discussions have been taking place.
Simon Coveney said he had returned to Stormont for the talks, describing Thursday as an "important" day.
Northern Ireland has been without devolved government since January 2017.
Proposed legislation for an Irish language act and reforming the petition of concern, the assembly's controversial veto system, are among the key sticking points in the ongoing talks.
The DUP has been accused of holding up a deal.
Sinn Féin Vice-President Michelle O'Neill said that Monday was a "real deadline" for the conclusion of the talks process.
She added that Sinn Féin is willing to go back into an executive, but it has to be the way in which the late Martin McGuinness, her party's former deputy first minister, wanted it to happen.
Mr McGuinness resigned as deputy first minister as a result of the Renewable Heat Incentive (RHI) scheme scandal.
Ms O'Neill said the party was always ready to go into a "just government" but that there would be "no return to the status quo".
'Enough negotiating'
The Ulster Unionist Party (UUP) MLA, Mike Nesbitt, said it was time for the DUP and Sinn Féin to decide if they will return to power sharing.
Mr Nesbitt said the parties had done enough negotiating and that a final call needed to be made.
He added that the UUP had not been briefed or seen anything relating to the text of a draft deal.
Talks deadline
Since Stormont collapsed, civil servants have been running day-to-day operations - but have needed Westminster to pass some legislation for some areas they do not have powers over.
In July, the government extended a law that gives civil servants flexibility to take certain decisions, but that runs out on 13 January 2020.
The government then has two options if devolution is still not restored. Either bring forward another new bill to push back the date, or call a fresh assembly election.
In the past, it has opted to pursue legislation but the current Secretary of State Julian Smith has insisted he will call another poll if the parties do not reach a breakthrough by 13 January.
Read this on WNG BBC