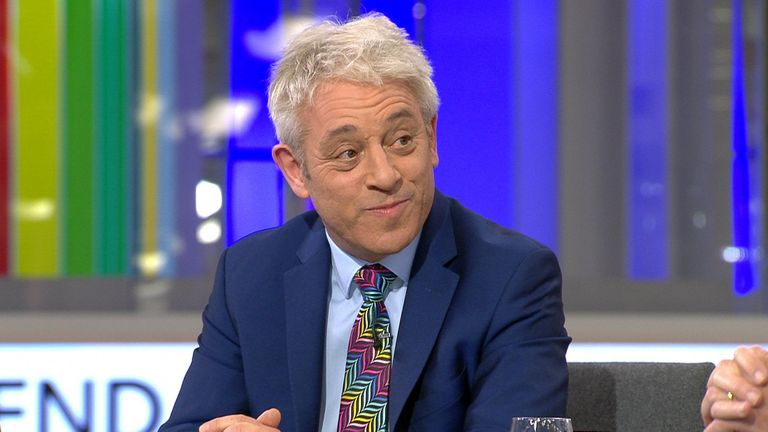 The former Speaker of the House of Commons has denied bullying allegations made against him in an interview with Sky News.
John Bercow, who is with Sky News covering the general election results, said he had some working relationships fail during his career, but accusations he was a bully were "not true".
He said: "I have never bullied anyone in anyway to any degree in any situation at any time.
"It is not true.
"I would emphasise that you can look at the facts.
"I had several people in my office who worked for me year after year after year. The speaker's secretary Peter Barratt who served me loyally in that role for eight and a half years, in Speakers Office for 10 years, his deputy, was eight and a half years as deputy, and 10 years in total.
"Several people worked for me for five years, six years, seven years."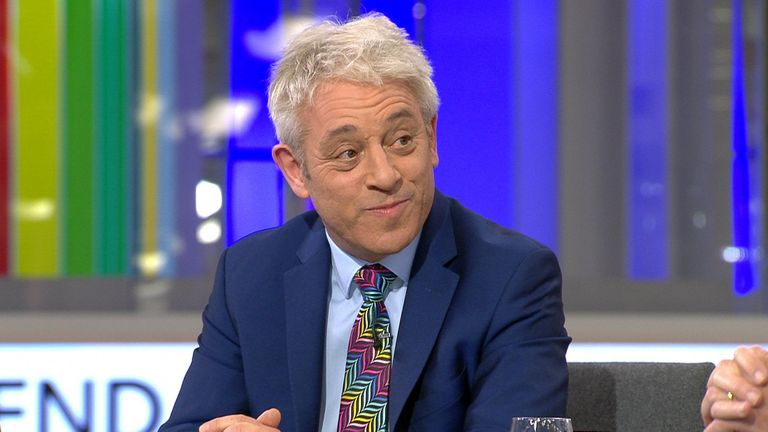 He added: "Andrea Leadsom is entitled to her views but she didn't have a very strong grasp of parliamentary procedure and she was entitled to her opinion but she suffered from the material disadvantage of being wrong."
Questioned about an investigation which into the allegations which never came to be he said: "It wasn't swept under the carpet by me, it was up to the House to make a judgement on what the procedure should be.
"If somebody wanted to come forward and make a complaint he or she should have the opportunity to do so."
He continued: "In a working life, you would hope that most of your working relationships succeed, 70% or more, perhaps not a bad guiding light.
"Some working relationships fail and a very small number of mine did in the early years, but that doesn't prove that one person maltreated another, it proves that it wasn't the right fit, it didn't work.
"I have extremely harmonious relationships both with my constituency office staff and my speaker office staff
"When I stood down I had staff form the past making contact to say they wanted to come back and they wouldn't be doing that if I was some sort of ogre."
He was also challenged over his role in the House of Commons, particularly as some people came to see him as working to stop Brexit, with some backbenchers on both sides.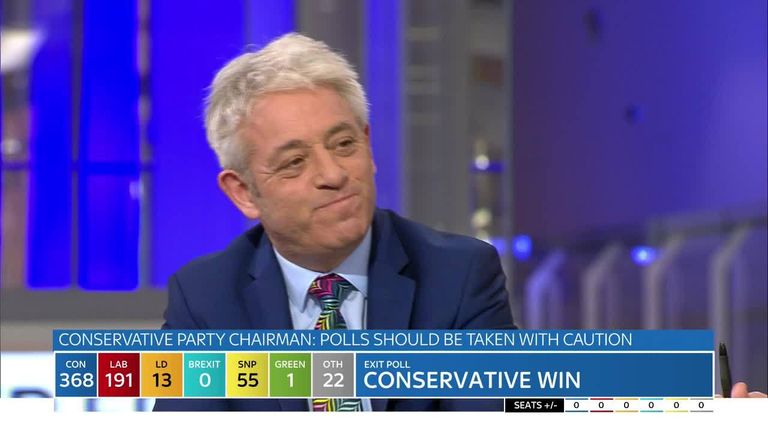 Mr Bercow told Sky News: "I always saw it as my role to stand up for the rights of members individually and the house institutionally.
"It wasn't the job of the Speaker to get Brexit done or indeed stop Brexit getting done
"It was for the speaker to allow the House to breathe, to allow members to say what they wanted, to debate the motions and subjects of its choice.
"When members came to me and said they wanted to debate xyz motions or we are keen to support an amendments to a government motion, my instinct was to be permissive and to say yes that should happen.
"In terms of the outcome, that was the numbers, the speaker doesn't vote unless there is a tie.
"I had to vote once and I voted for the first time in speakership but I wasn't making decision about speakership."
He acknowledged some of the decisions he made were "controversial".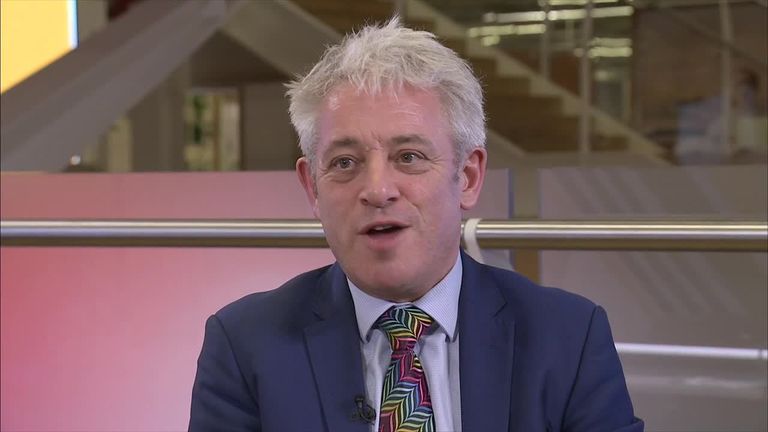 Mr Bercow added: "I don't think I went too far.
"In one case I was trying to protect the House from being berated, harangued and intimidated into voting for something it said it didn't want, name the Theresa May Withdrawal Agreement.
"The precedent, very long established is the house shouldn't be asked repeatedly to pronounce on something where it had already made a decision.
"The house's decisions matter and they shouldn't be returned to day after day after day on the principle that you are going to be beaten over the head until you do what we the executive say you should do.
"I did say once that if we are guided exclusively by precedent, manifestly nothing would ever change. I made that point in January of this year when I allowed an amendment by a former Attorney General, and I stand by this, to be debated by the House.
"I remember the former chief whip said I would not dictate what happened in the house and I said I am not seeking to dictate, the house will decide.
"If the speaker will be a craven nickspittle of the executive branch, pushed hither and thither and told what to do, that person will be a floating cork in a fast stream of water.
"It would be an absurd state of affairs.
"If they are going to be brow beaten and told what to do, they are not doing their job."
Mr Bercow said he was always keen to ensure the minority voice was heard in Parliament.
He said: "On the issue of BRexit, if you look back, the consistent thread is I stood up for rights of minorities to be heard.
"When Brexiteers were the minority, before the word even was coined, they were Eurosceptics, I gave them their head, I selected urgent questions from the likes of Sir Bill Cash, Bernard Jenkin, John Redwood, I thought government needed to be probed, questioned and so on.
"I remember saying to Bernard Jenkin recently, when he was being a moaning minny, when I was making decision that suited you, you weren't moaning.
"I treated the Brexiteers in a fair way and I treated the Remainers in a fair way."
Read this on WNG SKY