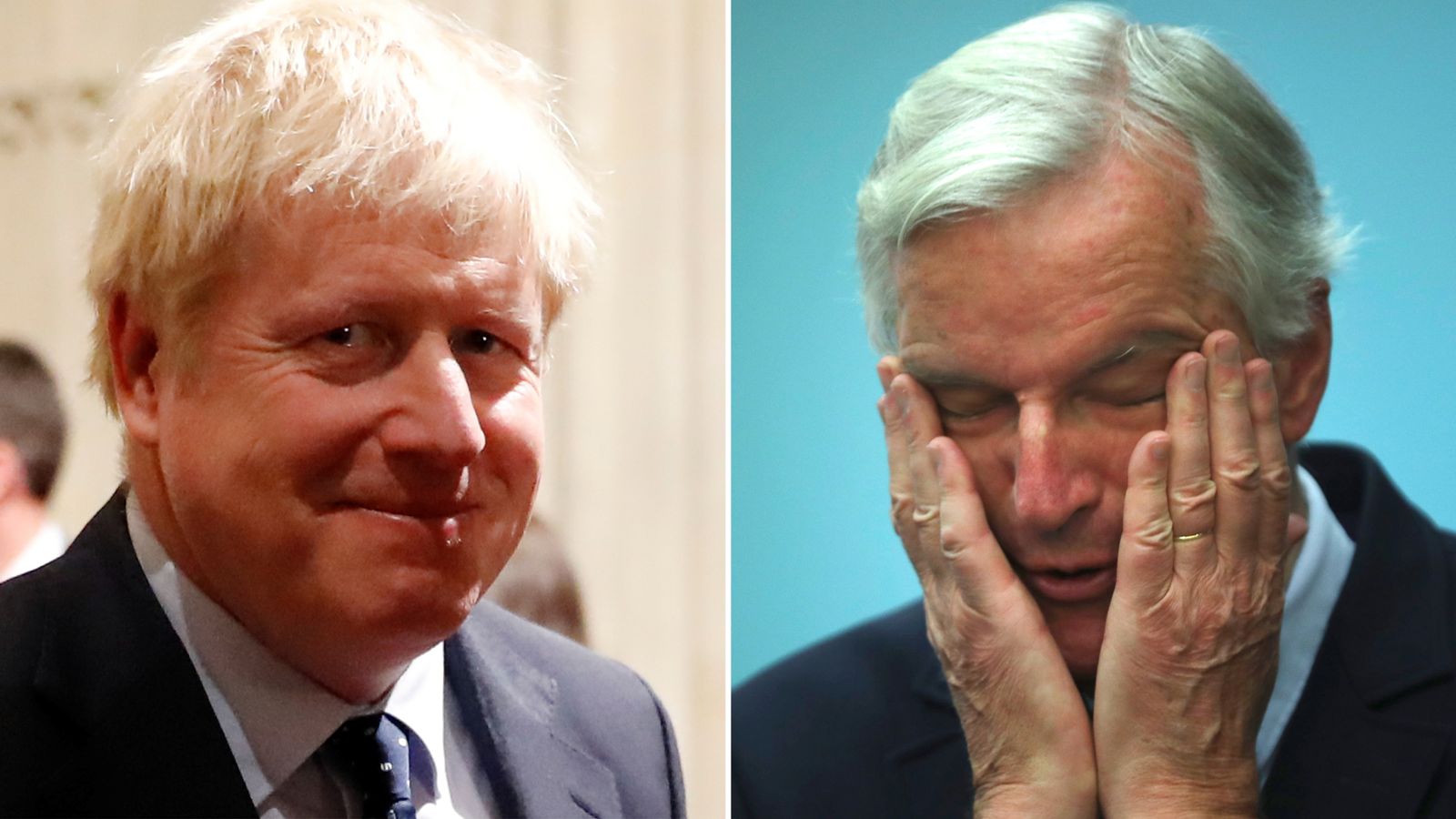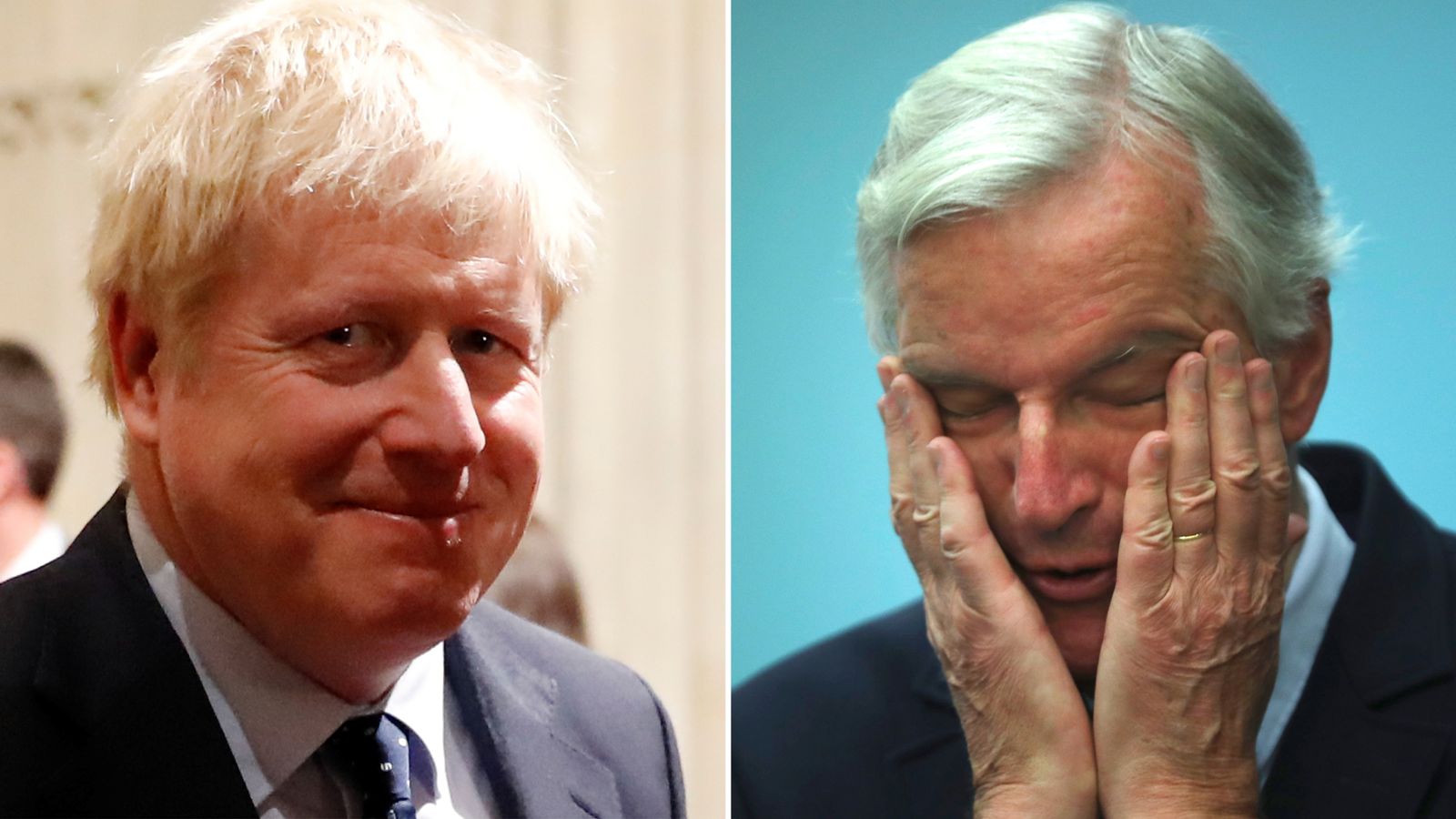 Boris Johnson's pledge to strike a trade deal with the EU by the end of next year has been branded "unrealistic" by Brussels' chief Brexit negotiator.
The prime minister said earlier in the election campaign he could "absolutely guarantee" an agreement on the UK's future relationship with the EU could be delivered in 11 months, if Brexit happens on 31 January 2020.
But Michel Barnier claimed in a meeting with MEPs that "we won't do it all" by the deadline.
"It is unrealistic that a global negotiation can be done in 11 months, so we can't do it all," he is heard saying in an audio recording uncovered by the Independent.
"We will do all we can to get what I call the 'vital minimum' to establish a relationship with the UK if that is the time scale."
Mr Barnier added that if the prime minister keeps his word and does not request a new extension to the deadline by the end of June, then there would be some time to prepare for a "cliff-edge" divorce.
"If there is no extension, we will still have a few months to achieve what I would describe as the minimum necessary for the economy and security or to prepare for a cliff-edge," he is heard saying.
Downing Street declined to respond.
The Conservative Party was asked to comment but none was received at the time of publication.
Read this on WNG SKY