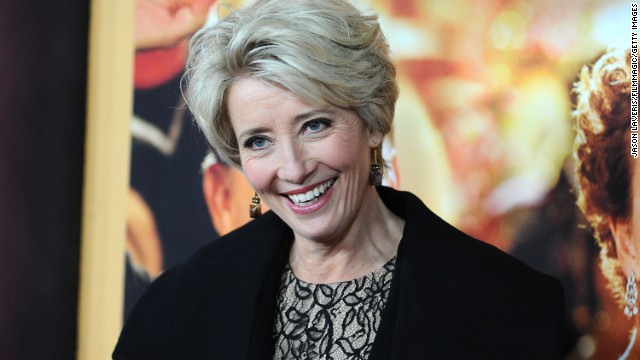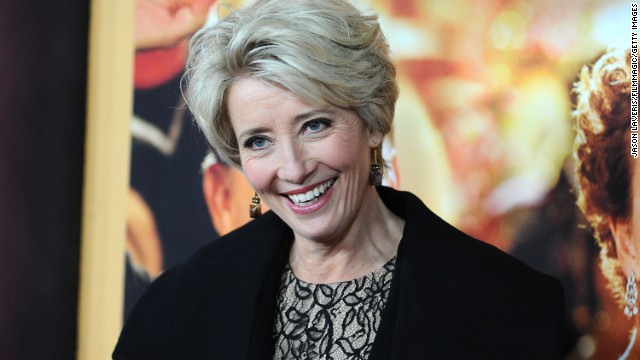 Below are reactions from those who were lucky enough to nab a nod.
Emma Thompson, Best Actress in a Motion Picture -- Musical or Comedy for "Late Night"
"I am thrilled beyond measure to have been nominated for one of my favourite roles ever - I owe so much to Nisha Ganatra and EVERYTHING to the one and only Mindy Kaling!"
Kathy Bates, Best Actress in a Supporting Role in Any Motion Picture for "Richard Jewell"
"Thank you HFPA for the recognition, I am so proud of this film and it was an honor to work with Mr. Eastwood on telling this important story along with the incredible Paul, Sam, Olivia, Jon, Nina, Ian and Niko. I hope our film brings justice and peace to Richard and Bobi Jewell in telling their truth and honoring his heroism."
Nicole Kidman, Best Performance by an Actress in a Television Series -- Drama for "Big Little Lies"
"Headed to the set of The Prom for the first day of shooting. About to see Meryl and can't wait to give her a big hug! Thanks to the HFPA for everything you have done for Big Little Lies season 2 and its subject matter. It means the world to all of us."
Sacha Baron Cohen, Best Performance by an Actor in a Limited Series or Motion Picture Made for Television for "The Spy"
"A heartfelt thank you to the members of the Hollywood Foreign Press Association for this honour. I have long wanted to move away from comedy and do something uncommercial, not reliant on jokes, that few people would see - which I achieved with the The Brothers Grimsby. I am hugely proud of The Spy and thrilled that it has been seen and embraced by audiences around the globe. I share this recognition with Eli Cohen's family and everyone who worked on The Spy. I'd also like to express my thanks to the brilliant team at Netflix and to our visionary writer/director Gidi Raff."
Bong Joon Ho, Best Director -- Motion Picture and Best Screenplay -- Motion Picture for "Parasite"
"My WhatsApp is very busy today with the news about Parasite! I am so honored by the three nominations and thank the Hollywood Foreign Press Association for recognizing our film. This couldn't be possible without the excellent work by and wonderful collaboration with my actors, department heads and crew."
Daniel Craig, Best Actor in a Motion Picture - Musical or Comedy for "Knives Out"
"Thank you to the HFPA. What an honour. Congratulations to Ana and to Rian and all of the beautiful Knives Out cast and crew."
The Golden Globes will air at 8 p.m. EST on January 5 on NBC.
A full list of the nominees can be found
here
.
Read this on WNG CNN