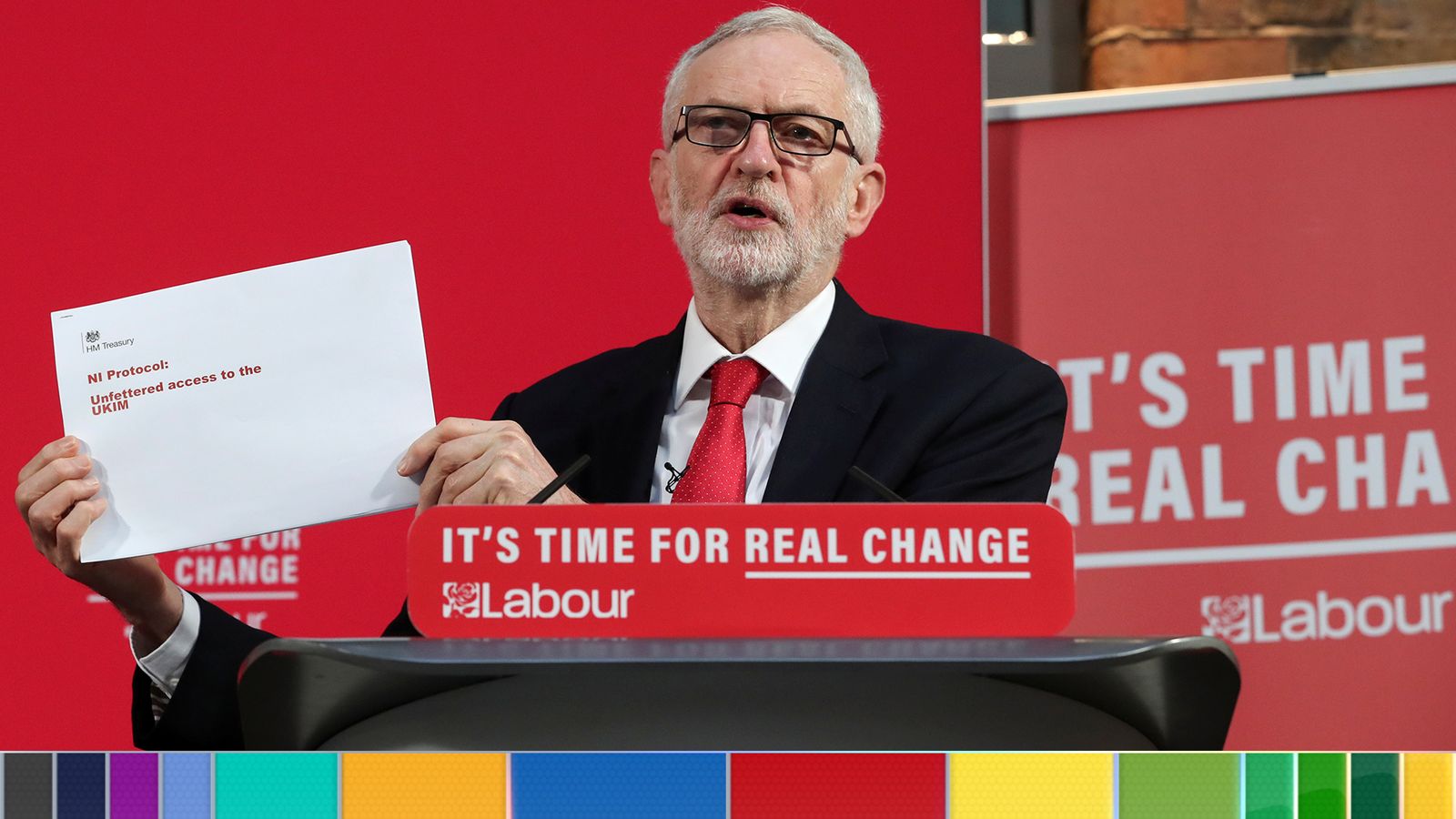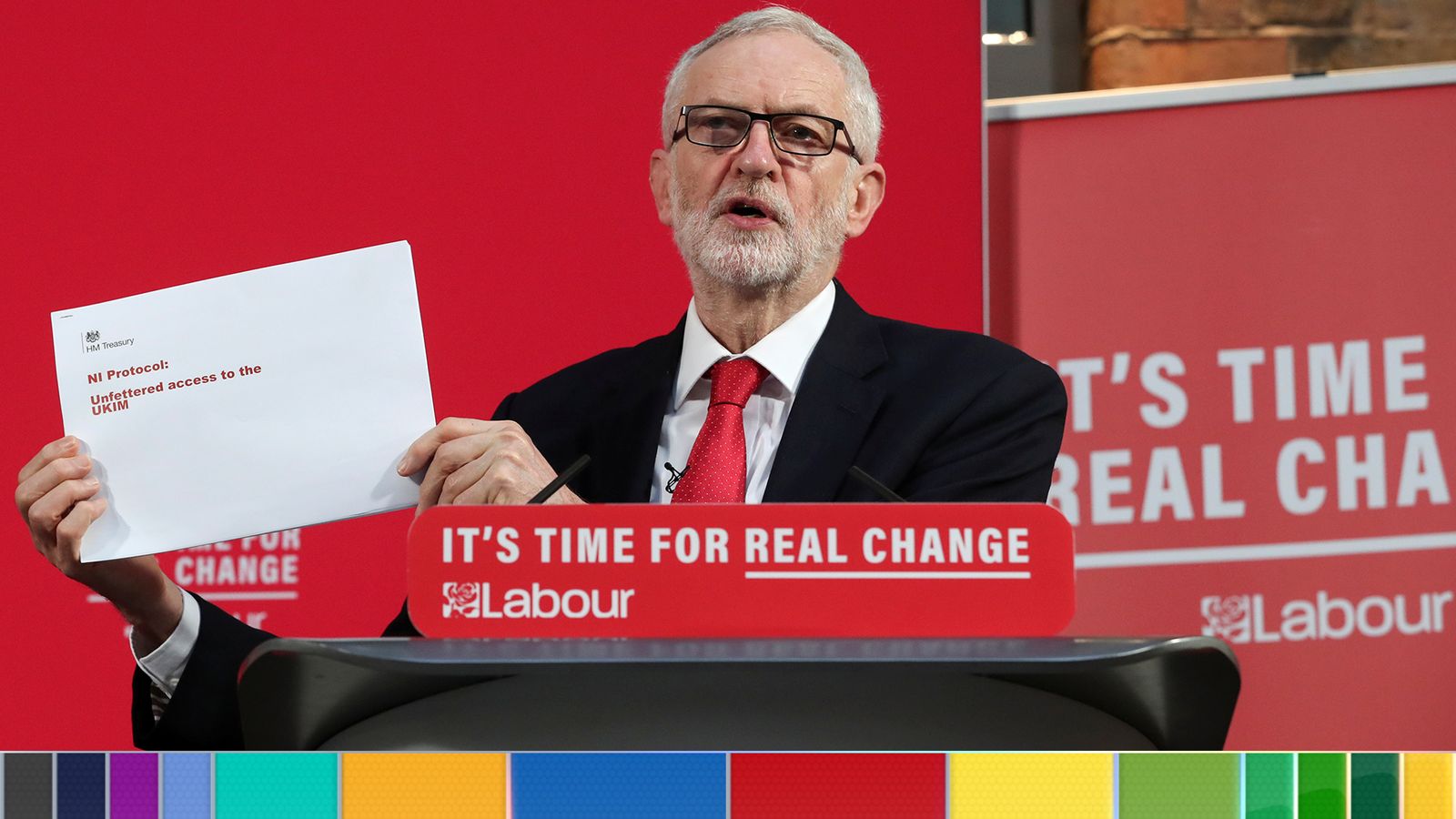 Jeremy Corbyn says he has obtained a confidential Treasury report which "drives a coach and horses" through Boris Johnson's claim there will be no Irish Sea border after Brexit.
The Labour leader said the document, marked "official, sensitive", provides "cold, hard evidence" the prime minister has been "misleading" people about his withdrawal deal.
Waving the document, entitled NI Protocol: Unfettered access to the UK internal market, Mr Corbyn said it was proof there will be customs checks between Great Britain and Northern Ireland after Brexit.
Mr Johnson has denied this, saying it is "complete nonsense" to suggest his Brexit deal will lead to customs checks between Great Britain and Northern Ireland.
The 15-page document says:
Customs checks will be "highly disruptive" to Northern Ireland's economy
98% of Northern Ireland exporters to Great Britain are small and medium enterprises (SMEs) and are "likely to struggle to bear this cost"
High Street prices are likely to rise in Northern Ireland as a result
Unemployment in areas like retail are likely to rise
Tariffs will be placed on 30% of purchases in Northern Ireland
Customs checks could "symbolically" separate Northern Ireland from the union
Low value trade disrution may have a "more significant" effect on Scottish and Welsh economies
Without controls, Northern Ireland could become a "back door" into the Great Britain market to avoid import duties
Unfettered access risks "substandard" goods entering the UK
More follows...
Read this on WNG SKY